Direct rail connection to major ports and rail infrastructure to receive
and dispatch port shuttle trains.
Our locomotive fleet is one of the most modern fleets in Australia. SCT operate state-of-the-art 'AC' traction locomotives. This technology enables us to move more tonnes with less equipment and with greater efficiency than with the older DC technology. SCT services the needs of the resource sector, large industrial organisations, agriculture and the rail track construction and repair market. With experience in running more than 2 million train kilometres each year, SCT's people have a wealth of rail
knowledge. SCT recognises the importance of 'best practice' and therefore continues to invest heavily in training our people to further enhance their skills in the rail sector.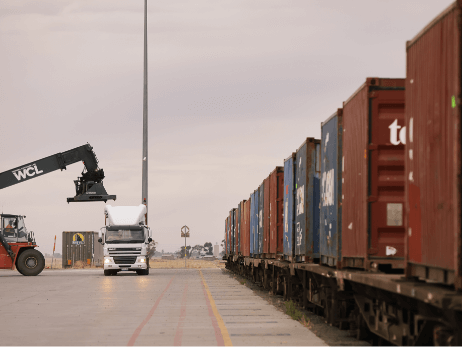 SCT Logistics: a transport service that cares.